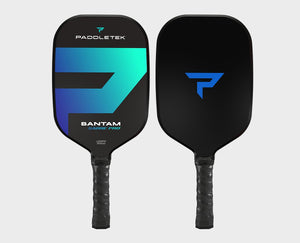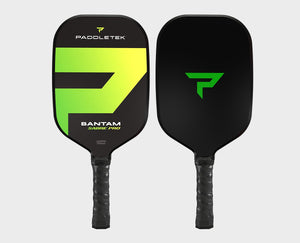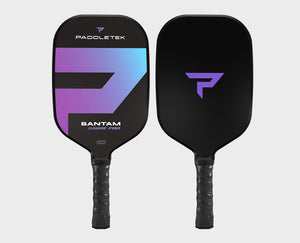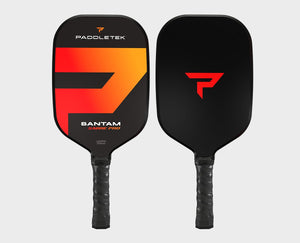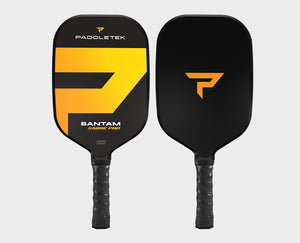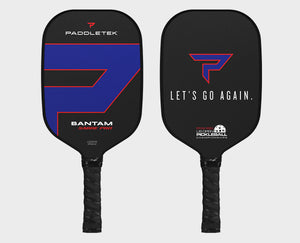 Power and Performance
Bantam Sabre Pro
The one to beat.
Designed in collaboration with National Champion and US Open Triple Crown winner Scott Moore, the Sabre Pro features finely tuned proportions ideal for experienced singles players. An extra-long grip reduces unused playing surface, while a 16 1/2" overall paddle length increases speed at the point of contact—exponentially increasing power with every hit.
Weight specifications will be within 1/10th of an ounce. 
Product Specs and Details
Power and Performance
Bantam Sabre Pro
Forgiveness Rating
7.5 / 10
Surface
Velvet Textured Polycarbonate
Core Material
Advanced High Grade Polymer Composite Honeycomb
Smart Response Technology
+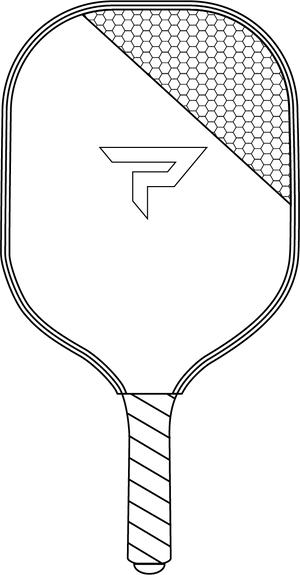 Edge Guard
All Paddle are equipped with 1/8" -edged shock guard.
Performance Grip
All standard grip paddles are equipped with our Ultra Cushion High Tack Performance Grip. All thin grip paddles are equipped with our High Tack Performance Grip.