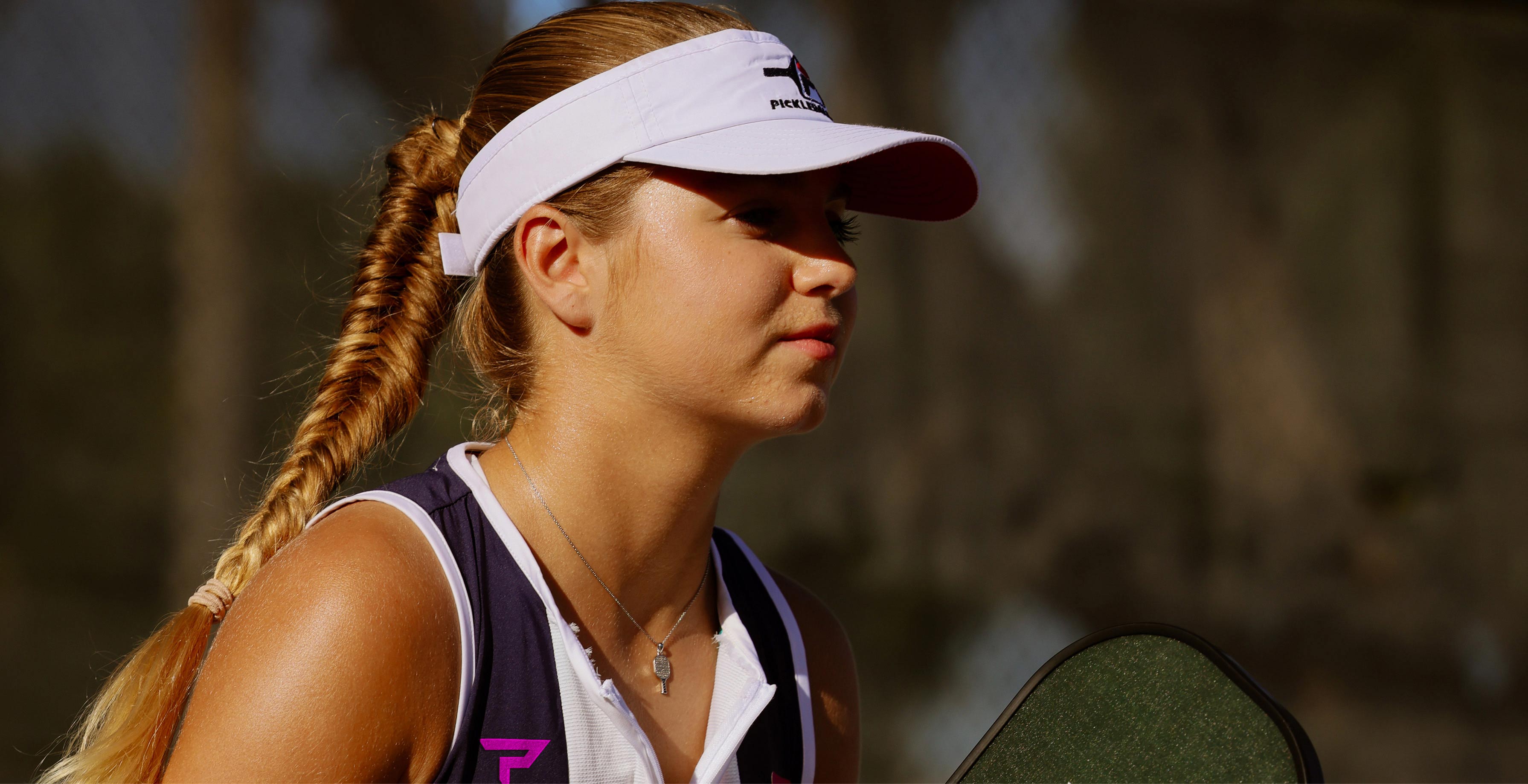 Anna Leigh Waters
Anna Leigh Waters is a pickleball phenom. At just 11 years old, Anna Leigh turned pro in pickleball. Now, at just 16 years old, she is the World #1 in women's singles, doubles and mixed doubles. Anna Leigh is coached by her mother, Leigh, and has dominated the professional tour in 2023 where she has only lost three matches all year. Away from the court, Anna Leigh enjoys cooking and fashion while she works to complete her high school education.
9
USAPA Nationals
Gold Medals
Play Like Anna Leigh
PT-700 unidirectional RAW carbon fiber is combined with our legendary Bantam core to give serious players power, control and spin capability. The Bantam ALW-C 12.7mm and Bantam ALW-C 14.3mm models were designed in conjunction with World #1, Anna Leigh Waters, to provide even more versatility of power and spin for performance minded players.
Learn more