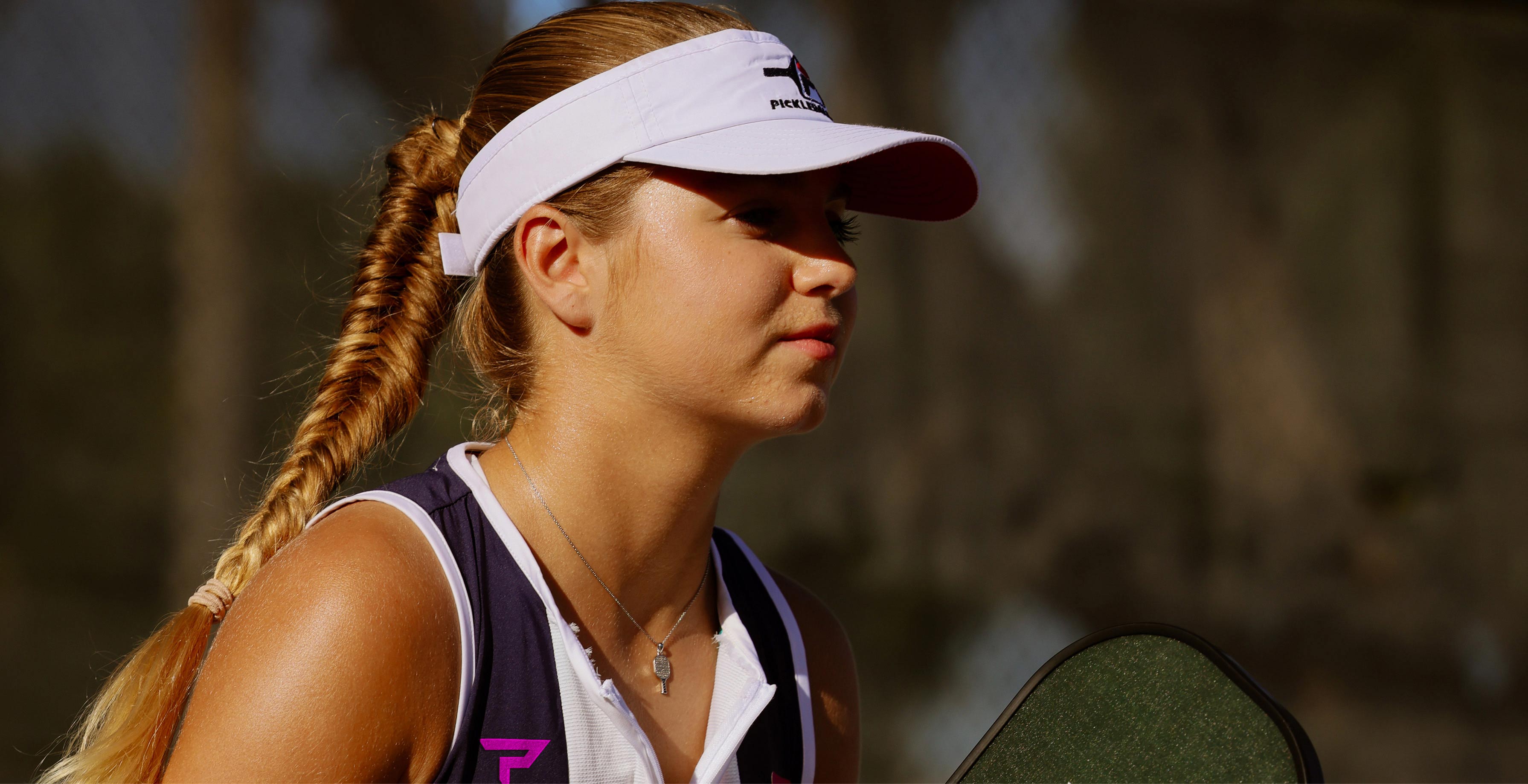 Anna Leigh Waters
At just 16 years old, Anna Leigh Waters is already a pickleball phenom. She started playing in 2017, when her family had to evacuate their Florida home during Hurricane Irma. As they waited out the storm in Pennsylvania, Anne Leigh's grandfather passed the time by teaching her the game. Anna Leigh kept playing alongside her mom, Leigh Waters. Two years later, they stunned the pickleball world by defeating US Open Triple Crown winner Simone Jardim and Corrine Carr at the Florida Grand Slam. Anna Leigh continues to rank among the best in the world—taking home gold in tournaments across the nation, including the US Open and USA Pickleball Nationals. 

6
USAPA Nationals
Gold Medals
Play Like Anna Leigh
Anna Leigh's custom Bantam TS-5 delivers power, speed and control, all in her favorite colors. And for an extra boost of confidence on the court, she added her own mantra: "Rip Bang Win Cake"—shorthand for mastering third shot drop shot, winning the game, then celebrating.
Learn more