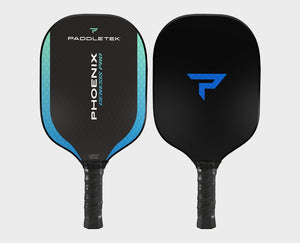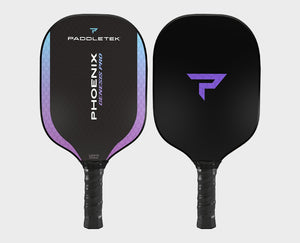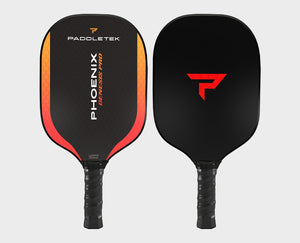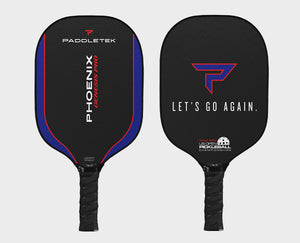 All-Around Playability
Phoenix Genesis Pro
THE SWEETEST SPOT.
Whether you're a beginner or advanced, the Phoenix Genesis Pro offers a powerful, balanced performance. An expanded playing surface with perimeter weighting and a large, consistent sweet spot gives you a competitive edge on the court. Smart Response Technology and vibration control increase forgiveness and touch while the textured surface provides spin control for perfect shot placement.
Weight specifications will be within 1/10th of an ounce. 
Product Specs and Details
All-Around Playability
Phoenix Genesis Pro
Forgiveness Rating
8 / 10
Surface
Textured Fiberglass Epoxy Hybrid
Core Material
Advanced High Grade Polymer Composite Honeycomb
Smart Response Technology
+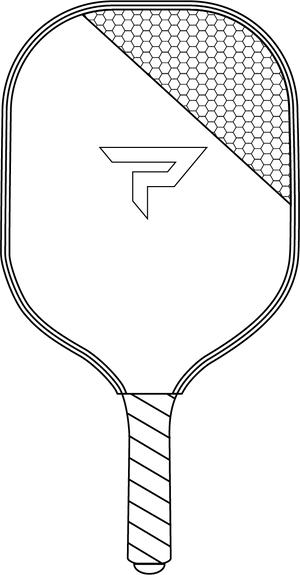 Edge Guard
All Paddle are equipped with 1/8" -edged shock guard.
Performance Grip
All standard grip paddles are equipped with our Ultra Cushion High Tack Performance Grip. All thin grip paddles are equipped with our High Tack Performance Grip.